While there's not a certain age for a facelift, patients over 50 begin considering a cosmetic surgical procedure, facelift, to refresh their look. With the natural-skin ageing process, several changes happen to the skin's condition, which may affect how a patient feels about their looks.

In this blog, Artiste Plastic Surgery shares why patients over 50 choose to undergo facelift surgery.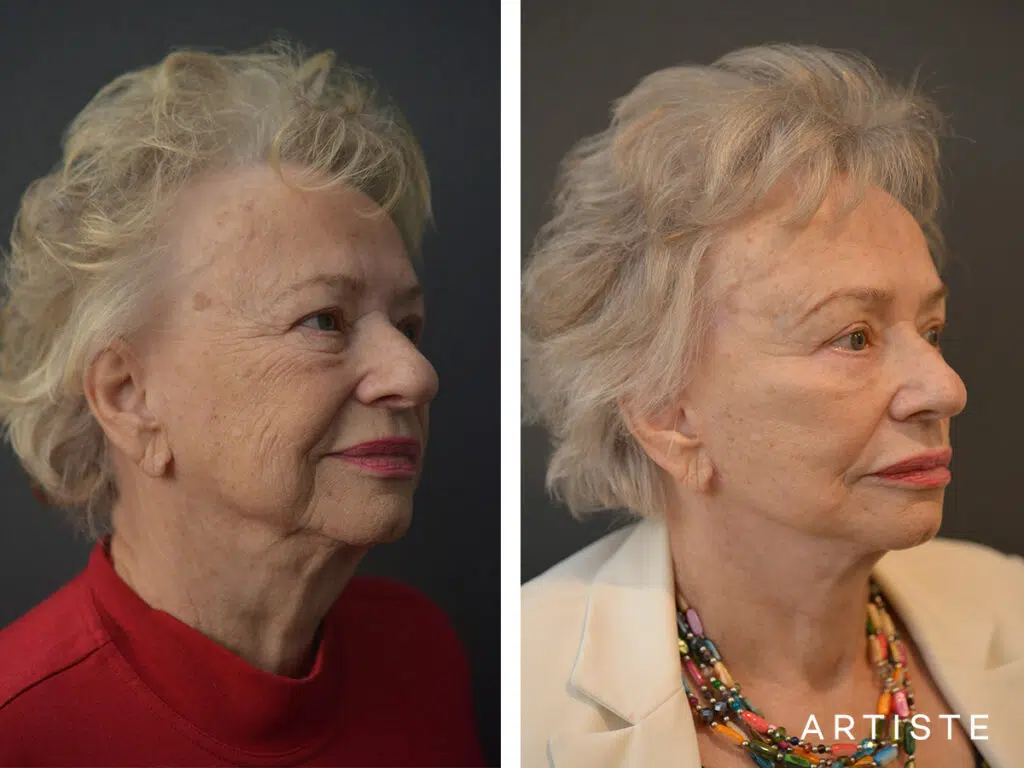 To look refreshed and less tired
As early as 40 years old, people may experience significant physical changes in the face and body. It becomes more prominent as they approach 50 due to loss of skin laxity, resulting in sagging skin, loss of volume, and developing wrinkles and jowls.
Facelift surgery can address these signs of ageing by lifting the sagging facial skin, trimming excess skin and wrinkles, and repositioning deep layers of the face into a youthful position. Patients look fresher, younger and less tired, making them more satisfied about their looks.
Non-surgical treatments don't work anymore
While facial creams and non-surgical facelift procedures help temporarily plump skin or smooth wrinkles, people over 50 may need to correct deep wrinkles, folds, marionette lines and other visible signs of ageing that some non-surgical treatments can't achieve.
The common goals of patients, such as lifting sagging skin, restoring volume and eliminating deep lines, wrinkles and jowls, can all be achieved with facelift surgery.
Provide longer-lasting results
Depending on the type of facelift technique you have, the result can produce longer-lasting results than other anti-aging treatments. It may last between 7 to 15 years.
At Artiste Plastic Surgery in Sydney, our Specialist Plastic Surgeon Dr Jack Zoumaras has a deep understanding of the anatomy of ageing and employs a unique facelift technique, ensuring natural-looking facelift results. If you're interested in achieving a younger, fresher look through a facelift, book a consultation with us today.
Disclaimer: At Artiste Plastic Surgery, our Plastic Surgeons led by Dr Jack Zoumaras have been trained to the highest possible degree. All surgery has risks and it is always advised to get a second opinion. Risks are very real and we cannot guarantee any result. Results are illustrated as a guide only. All risks are managed and any need for revision surgery or complications (1-5%) can be managed by our specialist plastic surgeons.
Any statements on how you will feel is based on Level V Evidence:
Level V: How you will feel after plastic surgery varies between individuals, depending on psychological and physical factors. Our internal research is based on how patients in our practice feel after surgery.
The blogs are not a substitute for a medical consultation and do not form as part of the doctor to patient relationship.