Sometimes, the most subtle changes in the nose profile make a difference for rhinoplasty patients. In cosmetic surgery, such as rhinoplasty, the goal is not to create an entirely different nose but to enhance its natural features and achieve a harmonious balance with the rest of the face.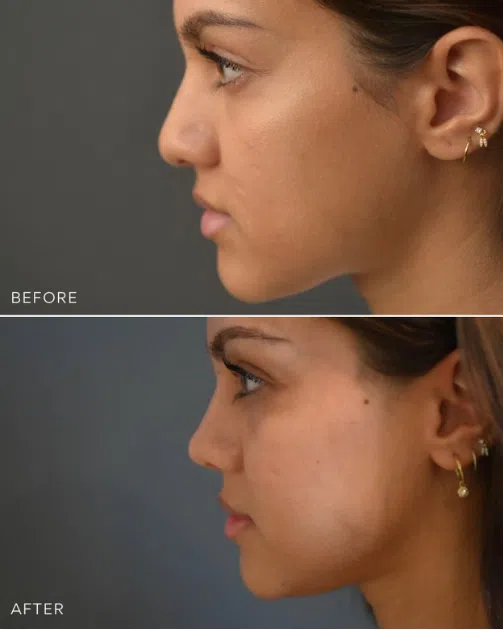 In this blog, Artiste Plastic Surgery will explore the transformative power of subtle changes in a nose job and why they play a vital role in achieving beautiful and natural-looking results.
Benefits of Subtle Changes in the Nose Profile
Balance and Harmony: Skilled surgeons understand that even a minor alteration can significantly impact the overall appearance of the nose, ensuring it complements the individual's unique facial structure.
Preserving Facial Identity: One of the primary reasons why subtle changes are crucial in rhinoplasty is to preserve the patient's facial identity. By making slight adjustments, your surgeon can refine the nose's shape, size, or proportions while maintaining the patient's inherent characteristics, allowing them to maintain their sense of self.
Natural and Long-lasting Results: Focusing on subtle modifications creates a nose that looks as if it has always belonged on the patient's face. Moreover, these subtle changes tend to age well, ensuring the results remain pleasing and harmonious.
Boost Confidence: Patients often share feeling more comfortable and happier with their appearance, which can have a positive ripple effect in various aspects of their lives.
Rhinoplasty Techniques for Achieving Subtle Changes in the Nose
Various techniques can be employed to achieve subtle changes in the nose during rhinoplasty. These techniques may include:
Tip Refinement: The nasal tip can be refined by adjusting the cartilage and reshaping it to achieve a more balanced and proportionate appearance.
Bridge Augmentation or Reduction: The bridge of the nose can be augmented or reduced to create a harmonious profile. This can involve adding grafts or removing bone and cartilage.
Alar Base Reduction: The width of the nostrils can be adjusted by reducing the size of the alar base, creating a more refined and balanced nose.
Dorsal Hump Reduction: If there is a prominent bump on the bridge of the nose, it can be gently shaved down to achieve a smoother profile.
Nasal Asymmetry Correction: In cases of noticeable asymmetry in the nose, the surgeon can make subtle adjustments to create a more symmetrical and harmonious result.
Embark on Your Rhinoplasty Journey with Dr Zoumaras
If you want to start your journey on enhancing your natural features through a nose job in Sydney, contact Artise Plastic Surgery. Our Specialist Plastic Surgeon, Dr Jack Zoumaras, has a unique surgical technique and employs a customised procedure for each patient, achieving natural-looking results. Book a consultation with us today.
Disclaimer: At Artiste Plastic Surgery, our Plastic Surgeons led by Dr Jack Zoumaras have been trained to the highest possible degree. All surgery has risks and it is always advised to get a second opinion. Risks are very real and we cannot guarantee any result. Results are illustrated as a guide only. All risks are managed and any need for revision surgery or complications (1-5%) can be managed by our specialist plastic surgeons.
Any statements on how you will feel is based on Level V Evidence:
Level V: How you will feel after plastic surgery varies between individuals, depending on psychological and physical factors. Our internal research is based on how patients in our practice feel after surgery.
The blogs are not a substitute for a medical consultation and do not form as part of the doctor to patient relationship.