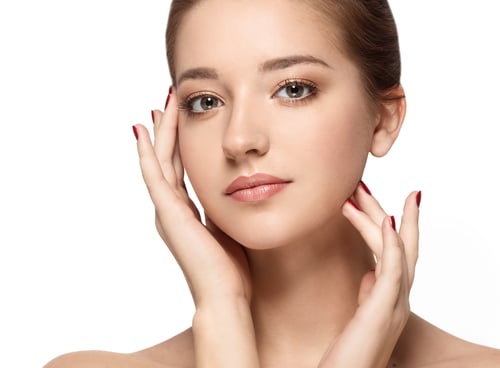 Having beautiful facial skin is important in helping a person to feel young and confident. In the colder winter months, the skin has trouble staying moisturised and fresh and tends to flake or dry out. Many have tried over-the-counter products in addition to a healthy skin care regimen but failed to achieve results.
What if a person could improve their appearance by injuring the skin layers? If the skin is injured in a controlled way, it will automatically recognise that the skin has been damaged and revert into repair mode. Treatments such as dermabrasion and chemical peels work in this way to stimulate skin healing; they are designed to promote healthy skin growth by "wounding" the skin to create the development of new collagen layers. These skin-wounding treatments are safe methods for anti-ageing and can help a person to gain healthier, more youthful facial skin.
How Does Skin Wounding Work?
Dermabrasion
Dermabrasion works by removing the outer layers of the skin using a mechanical process of sanding. By getting rid of damaged cells and layers, the dermabrasion treatment helps to promote the formation of new collagen and skin. The new layers of skin will create a fresh appearance while removing years of facial ageing.
Dermabrasion is an office-based procedure that can be performed alone or along with a surgical procedure such as facelift surgery. Local anaesthesia is used to numb the treatment area. For the first three days after treatment, the skin will slowly weep and shed. The area will appear red and swollen. After a week, patients will notice a significant difference in the facial skin.
Dermabrasion Can Treat:
Marionette lines around the mouth

Vertical lines around the lips

Pre-cancerous growths

Deep acne scars
Dermabrasion Candidates
Men and women who are interested in dermabrasion should be realistic in their expectations. Although this treatment can help a person to get rid of signs of facial ageing, it will not remove all scars and flaws or prevent future ageing. Dr Zoumaras will evaluate your skin type, colouring, and medical history to help you to determine if dermabrasion is the right treatment for you.
Chemical Peels
During a chemical peel treatment, a controlled thermal energy is used to remove (peel) away skin layers. Once the skin layers are removed, skin cells can regrow to lay ground for new collagen.
A chemical peel can be performed in-office within 30 minutes. Patients may experience some pain and redness. Typically, redness and swelling will last up to one week. Patients will see a refreshed appearance and reduction of facial lines and wrinkles. The recovery process will vary depending on the type of chemical peel, which ranges from light to medium to deep.
Chemical Peels Can Treat:
Fine lines and wrinkles

Superficial blemishes

Rough skin

Acne scars

Sun-damaged skin
Chemical Peel Candidates
A person interested in a chemical peel treatment should not have undergone any acne treatments within the past year. Someone who has facial warts, abnormal pigmentation, red hair, or fair coloured skin may not make a good candidate for a chemical peel treatment. During a consultation with Dr Zoumaras, he can go over your goals and examine your problem areas to help you decide on the ideal treatment for you.
To learn more about chemical peels and dermabrasion, contact Dr Zoumaras today! You can schedule your consultation by calling 02 9327 1700 or by filling out our online contact form.