An injury or genetic deformity of the ear can have a lifelong negative impact on a person if it is not corrected. Some defects can cause hearing loss or discomfort, while others appear abnormal and can lead to low-self esteem. Here are a few of the reasons Dr Zoumaras' patients have chosen otoplasty.
Cauliflower Ear
"Cauliflower ear" occurs when the cartilage of the outer ear is broken by blunt trauma or repeated vigorous friction. The injury is common in contact sports like wrestling, boxing, and mixed martial arts due to grappling and frequent blows to the side of the head.
A pocket of blood (called a hematoma) pools beneath the skin, and the ears swell. As the injury heals, the cartilage folds in on itself, resulting in pale, puffy ears that have a cauliflower-like appearance. Immediate treatment often involves draining the fluid from the ear, applying a cold compress, and taking anti-inflammatory medication that may prevent the cauliflower effect. If the injury is left untreated or if the damage is very significant, "cauliflower ear" will result, and the ear will not appear normal again without surgery.  
Microtia
Microtia is the congenital deformity of small, partially developed, or non-existent outer ears. It can occur on one ear or both and causes hearing loss if the ear canal is narrowed or if the eardrum and external ear canal are absent. While it is a rare birth defect, Dr Zoumaras has seen many varying degrees of microtia in his patients. Ear reconstruction surgery to repair microtia is usually performed within the first year of life or as soon as the parents and child are ready since it can have a substantial negative impact on a child's hearing and self-esteem as they age.
Protruding Ears, or "Bat Ears"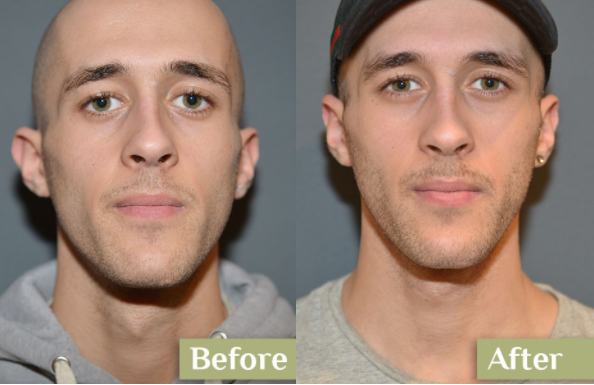 Protruding ears, or "bat ears" appear too large or stick out noticeably from the head. This deformity commonly prompts children and adults to undergo otoplasty in hopes of restoring a more normal appearance. Dr Zoumaras performs the procedure on children as young as age 5 with great success. He is one of the few plastic surgeons in Australia to complete a fellowship in this particular procedure alongside world-renowned ear surgeon Francoise Firmin in Paris.
Stretched Earlobes or Earring Injuries
Dangling earrings or heavy earrings make the earlobes prone to injury. Over time, the earring hole can stretch, and the earlobe can become torn if the earring is accidentally pulled downward through the skin. Gauges, which are earrings that intentionally stretch the earring hole, can ultimately cause sagging, gaping holes that will not return to normal on their own. Otoplasty to repair damaged earlobes is an outpatient procedure performed with local anesthesia. Recovery is short, and patients may re-pierce their ears a few months after the procedure once the earlobes have fully healed.
Ear Defects From Cancer Surgery
In some cases of basal cell skin cancer or squamous cell skin cancer, surgery to remove cancer from the ears can leave a deformed appearance or partially missing outer ears. While each patient will require a completely customised surgical plan to restore a natural-looking ear, the final result has a high satisfaction rate no matter the degree of correction needed.
As an ear reconstruction specialist, Dr Jack Zoumaras is highly sought after to repair and improve the appearance of the ears for all the reasons listed above. During your consultation, he can help determine if the procedure is right for you and answer any questions you may have. To schedule your consultation, please call (02) 9327 1700 or fill out our online contact form today.