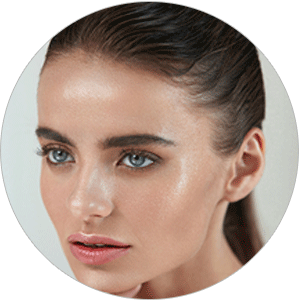 At Artiste Plastic Surgery we pride ourselves on being all things face and a beacon for surgical and non surgical expertise of the face. Our founder Dr Jack Zoumaras is a Facelift plastic surgeon and Face expert in Sydney and Australia.
Whether you are in your early 20s through to your 60s and beyond Artiste Plastic Surgery has the solution for your skin and face to look radiant and youthful. Our extensive solutions allow you to maintain great skin care, prevent ageing and reverse the ageing process. You can chose what is suitable for you based on time and investment and our Artiste Skin Rejuvenation Packages give you a skin plan for 6 months.
The following is a summary of what services we provide at Artiste to look and feel great.
Artiste is our brand that offers the following:
Artiste Plastic Surgery 
Skin Care
Facials and Beauty
Non surgical Injections (Anti wrinkle and Dermal Filler)
Peels
Non surgical technologies
The following are a summary of some of our non-surgical face services.
Radio frequency (RF) Needling
Radio Frequency (RF) Needling is the secret to great skin. The Koreans have been using this secret weapon for the last 2-3 years. Learn more RF Needling. Vivace is the brand of the of our RF Needling device. Artiste is the proud owner of 1 of only 6 machines in Australia, Needling physically stimulates the skin to increase blood flow and the new collagen formation. Radio frequency is energy delivered to the skin to stimulate collagen production and skin tightening,   
The Vivace available at Artiste does both RF and needling and also has blue and red lights for blemishes and acne and can treat and array of skin conditions.
Check out our Luminosity Packages for 6 months of Vivace and more.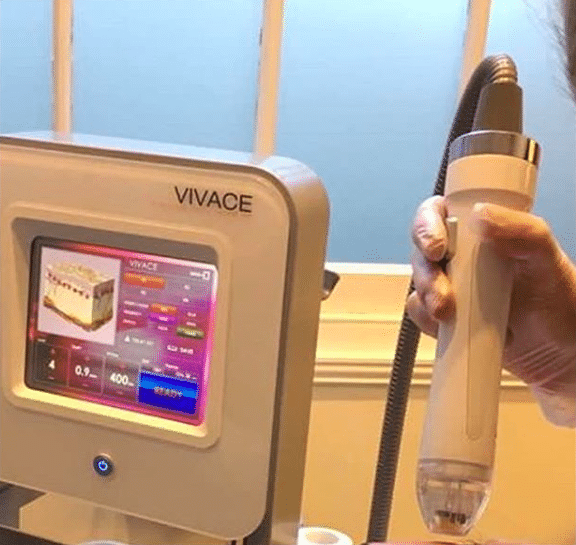 Light therapy
LED light therapy with world renowned Omnilux can treat post op swelling, set the skin tone for surgery and as a boost for injectables. Learn more about Omnilux
On its own it can be used of for an instant Glow and with multiple treatments increases blood flow and collagen formation, It treats fine lines and wrinkles, blemishes, pigmentation, acne and results in sun kissed skin.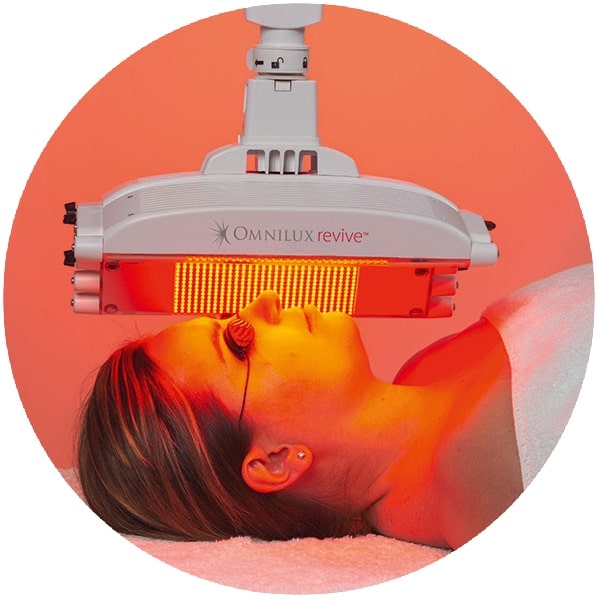 Facials and skin care
A deluxe Doctor Babor facial with oil cleansing, three powerful exfoliants, a glycolic acid peel will pamper your skin and restore moisture and health. This is a medical grade facial with collagen boosting but more pampering than your average spa peel. This combined with light therapy and a foot and hand massage will leave you feeling transformed and beautiful.
Our exclusive skin care range from Doctor Babor combines over 50 years of research to deliver a number of products for your skin. We have collagen boosting products for aged skin, ECM serum for skin maintenance and eye creams to name a few. We offer expert skin analysis and can offer advice on what skin care is required with or without a regular facial plan.
Peels
Peels are the next step up from a facial where the skin is cleansed and then treated with varying strengths of an acid peel to create a controlled burn of the skin. The skin will then 'peel' and new skin that is richer in collagen will be created. Learn more Peels
The peels we use at Artiste are Jessner and 25-40% TCA peels.
Fillers:
Dermal fillers fill fine lines, restore volume to the face and can augment the lips. They are used around the eyes to improve dark shadows and around the mouth to lift the lower face. Learn more about Fillers
Anti wrinkle injections
Anti Wrinkle Injections can be used to paralyse muscles and reduce facial wrinkles around the eyes, nose and forehead. The injections can also alter facial muscle balance to provide a non surgical brow lift to open up the eyes, control a gummy smile and narrow the lower face.
Learn more about anti-wrinkle injections here Anti Wrinkle Injections
Liquid face lift
As we age facial volume is lost and a great way to restore this is the use of a deep filler like SubQ or Voluma. 3-4mls of filler can be used to lift the face by injecting the cheeks and cheek bone. Filler can be placed over the mandible and chin to chisel the jaw line in a male or lift the jowls in a female.