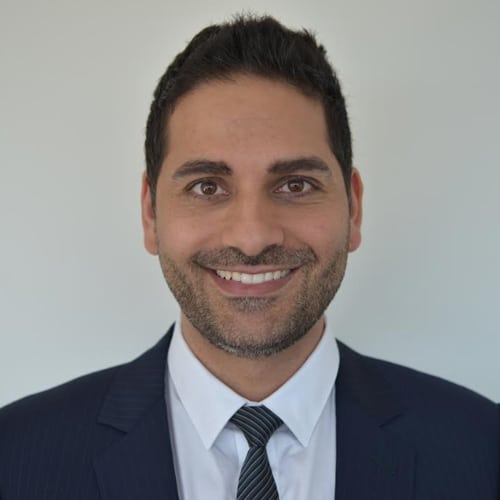 "How Much Does a Facelift Cost in Sydney"
This is one of the most frequently asked questions that we get at Artiste Plastic Surgery. We understand that the financial aspect of the surgery is huge and putting ourselves in your shoes we would want to know the price. The difficulty with providing a clear answer without a face to face consult with Dr. Jack Zoumaras will be explained in this blog and we will try and answer the question at the end. But please keep reading.
What Dr. Zoumaras does during a Face to Face Professional Consultation with a world trained Expert
"Plastic surgery and in particular a Facelift is a very complex procedure that involves detailed knowledge of anatomy, experience and execution of great surgical technique. The assessment of any patient presenting for a Facelift is the time I use to listen to my patient about what they don't like about their face, what they want to do and why they are seeking a lift. After establishing these critical pieces of information I get to technical mode and assess the face in great detail.
I start with observing the facial nerve and how the face moves from forehead to neck. I look for structural anatomical changes of ageing such as a droopy eyebrow, dark shadows or bags under the eye, deep Nasolabial folds, Jowling and Neck Platysma bands. I then assess for facial atrophy and descent of facial fat. Most people that age lose volume around the temples, eyes and cheeks. Once I make this assessment I begin a physical examination that involves touching and feeling the texture of skin, the assessment of skin laxity and quality around the eyes, face and neck. I get the patient to animate during the exam and move the head and neck to assess dynamic changes with the ageing process.
Once I do my assessment I match up with what the patient wants and why. For example, my patient may simply want correction of the jowls and my facial assessment indicates a full face and neck would be best. I would offer this patient a Short Scar Facelift for the Jowls because this is their problem area but as the expert I would also present the Full Facelift option.
I take photographs and demonstrate what could be done with a lift in the mirror so my patient gets an understanding of what this involves. As part of the facial ageing process involves movement and loss of fat we discuss where we are placing structural fat grafts and we also offer dermabrasion and peels during surgery for the quality of the skin
This discussion all occurs openly and with the patient interacting and involved in detail.
Common problem areas that patients present to me are Neck Laxity, Jowling, Eyelid Bags and General Skin Laxity. Patients want to look fresh, less tired and good for their age not necessarily younger although this is the end result of a good Facelift.  The solutions and types of Facelifts that I offer are as follows.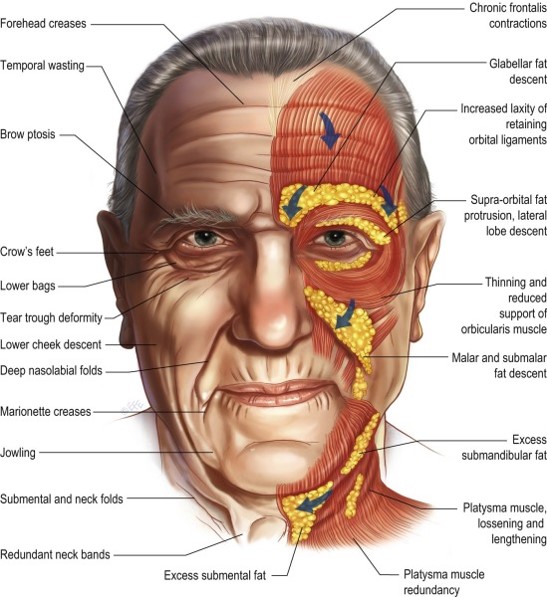 Artiste Short Scar: Incision in front of the ear and lifts the Jowl with SMAS sutures, with Skin Tightening
Artiste Signature Face and Neck: Incision in front and behind the ear and under the chin. This lifts the Jowl, Cheek and Neck with SMAS sutures.
Artiste Ultimate Face and Neck: Incision in front and behind the ear and under the chin with a High SMAS Lift that lifts the Lower eye, Cheek, Nasolabial Fold, Jowl and Neck
All Facelifts I do involve structural fat grafting of the temples, brow, eyelids, cheek, nasolabial fold and jaw line and lips. Dermabrasion and peels are also customised. Every patients face is different, the anatomy of ageing varies and as such the Facelift I perform for every patient differs but is broadly based on the above 3 options. The Facelift is not cookie cutter but bespoke and the cost varies accordingly."
"You can clearly see now why I can't simply answer the questions I get on Facebook and Instagram about how much does a Facelift cost. The assessment is detailed and the solution is customised so the investment in the Facelift can only be certain during a face to face consultation. Other variables include brow lift surgery, cost of anaesthetic and the hospital. And this depends on your medical background and insurance, although there are no item numbers that are claimable during a Facelift."
Summary
A Facelift involves art and science and a proper assessment is required to give you an indication of cost. We can assure patients that they will be ecstatic with their rejuvenation. We don't shy away from the fact that a Facelift is not cheap and nor should it be as you are having your face operated on. Dr. Jack Zoumaras is a highly trained aesthetic Facelift surgeon who has worked with the best Facelift surgeons in the world and performs Facelifts weekly in Sydney . His goal is to be one of the best in the world and we think he is well on his way.
As promised we can give you a guide to the cost of Facelift in Sydney.
Short scar starts at $15k and the Ultimate from $25k, these prices do not include hospital, garments, blood tests if required and the anaesthetic fee which are billed separately to the patient.
You pay for what you get in life and remember you need the best when someone is operating on your face.