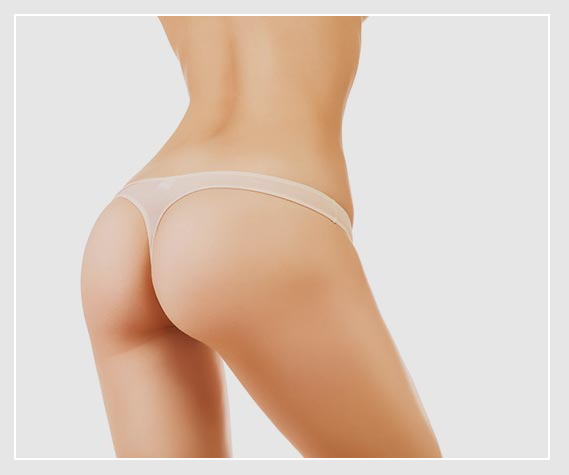 Are you as well-acquainted with the look of your backside as you are with the look of your frontside? Most of us are familiar with the curves and lines of our faces, but we usually spend less time looking at our behinds. Therefore, you may not realise that the appearance and shape of your buttocks could be detracting from your overall appearance. A buttock lift at Artiste Plastic Surgery uses various techniques to lift and augment the buttocks for an improvement in butt size and shape.
Techniques
If you are interested in getting a buttock lift, there are different techniques that you can choose from. These techniques include the Brazilian Buttock Lift, a buttock lift with implants, and the traditional buttock lift.
Brazilian Buttock Lift
Dr Zoumaras removes fat from somewhere else on your body, purifies it, and then injects it into your buttocks. This technique can lift and augment the size of the buttocks.
Pros:
Fat is removed from a trouble area like your lower abdomen or back and transferred to the buttocks, thereby improving your figure in multiple areas.

Since it is your own body fat, there is less chance of infection and no chance of rejection.

This technique has minimal associated pain and a relatively fast recovery.

Brazilian Buttock Lifts produce natural-looking results.
Cons:
If you have a slender figure and do not have excess fat to extract and transfer, this technique will not work for you.

Not all of the injected fat will remain in the buttocks; some of it will be reabsorbed by the body. Therefore, it may be difficult to determine exactly how much fat will remain to augment the buttocks.
Buttock Lift With Implants
Dr Zoumaras can insert silicone shaped implants into the buttocks to lift and enhance its size and curvature.
Pros
Slender figures can significantly augment their buttocks with implants.

Results are permanent because implants cannot be reabsorbed by the body.
Cons
Butt implants may cause more pain and have a higher risk of complications, including a longer recovery and potential surgical complications.

Implants can shift in place, causing asymmetry.
Traditional Buttock Lift
Dr Zoumaras can lift the buttocks and remove excess skin and fat to improve the contour of both the buttocks and the upper thighs.
Pros
For those with poor skin quality, including stretch marks, skin laxity, and poor skin tone, the traditional buttock lift yields the best and most natural-looking results.

The traditional buttock lift is an excellent option for patients who are older, who have undergone major weight loss, or whose skin has been greatly damaged by the sun.
Cons
This technique can leave excessive scarring.

The traditional buttock lift cannot augment the buttocks as significantly as buttock implants can.
How to Choose
When choosing which procedure is best for you, consider the quality of your skin, whether or not you have excess fat to extract, the recovery experience you're willing to undergo, and what kind of results you would like. Dr Zoumaras can help you make the best decision based on your goals and your anatomy. A butt lift can give you a more shapely buttocks with any of these three techniques.
To learn more about the different buttock lift techniques, schedule your consultation with Dr Jack Zoumaras. Call 02 9327 1700 or fill out our online contact form to book your appointment today.