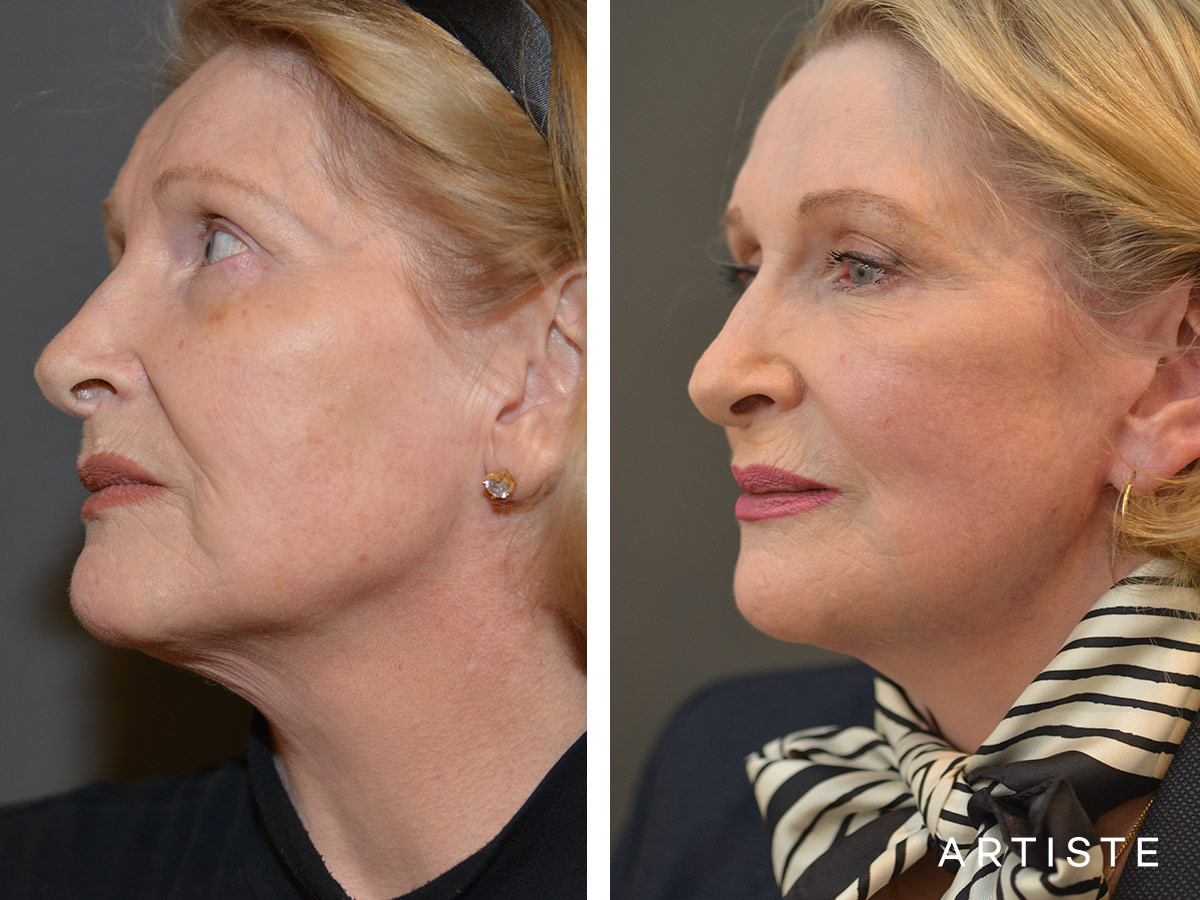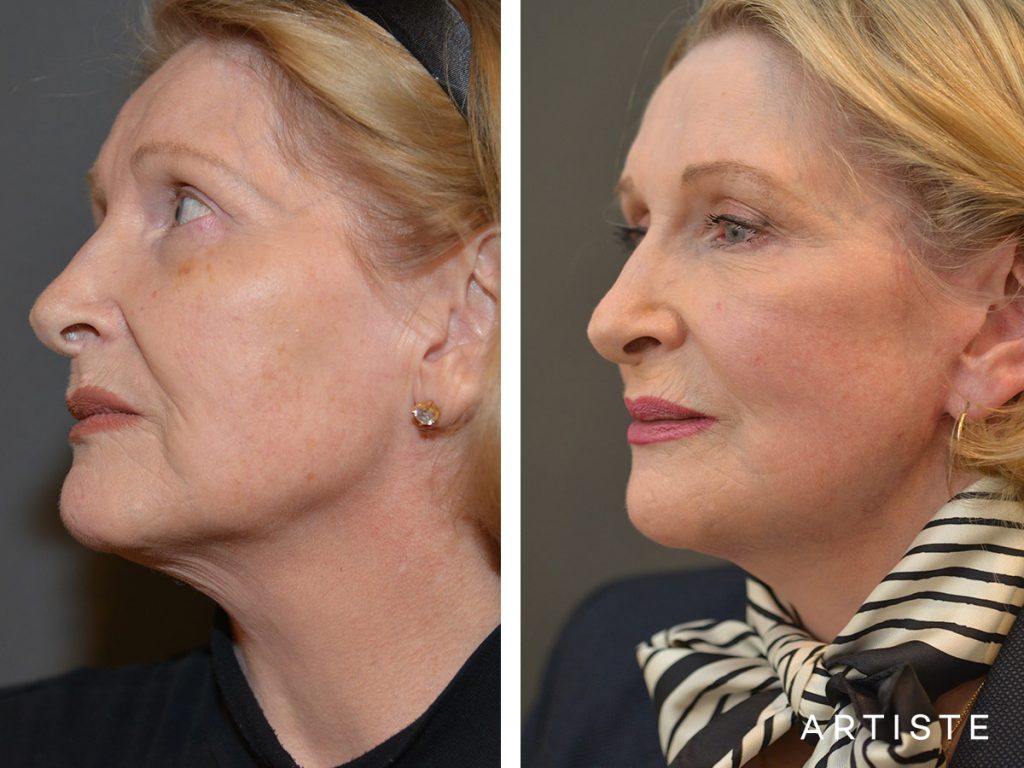 Younger patients who want to fight skin ageing and people who prefer subtle, less dramatic results choose deep plane facelift surgery. This advanced facelift technique lifts the muscle and skin layers in one flap, resulting in quicker recovery and natural-looking facelift results.
If you're interested in a deep plane facelift, you should be fully aware of the safety and potential risks involved in this facelift technique.
Is a Deep Plane facelift safe?
Overall a facelift is a safe procedure with a low-risk profile. As with any other surgical procedure, a deep plane facelift involves potential risks and complications. That's why it's crucial to choose an experienced surgeon for this procedure to avoid or minimise possible complications, including:
Bruising and prolonged swelling
Most bruising will begin to appear after Day 2 and peak on Day 5. It is expected for the first 7 days. It will improve over the next 10 days. However, you can still have residual bruising in weeks 2 and 3 after the surgery. It's better to consult your surgeon if they significantly last beyond 2 weeks.
At Artiste Plastic Surgery, our Specialist Plastic Surgeon, Dr Jack Zoumaras, has a unique technique and surgical finesse with meticulous care of the facial tissues, ensuring bruising will be minimised.
During the recovery, patients could experience facial asymmetry, an irregular appearance. This usually resolves on its own without any intervention. However, if you experience continuing asymmetry.
With a thorough understanding of facial anatomy and experience in deep plane facelifts, Dr Jack Zoumaras gave our patients refreshed, younger and natural-looking results.
Skin loss and hair loss around the incision sites
Skin loss can be a rare condition following the surgery. It can be treated with medications or procedures, depending on severity. Patients can also experience temporary or permanent hair loss in the incision sites, which a transplant of hair follicles can address.
As you would discuss the benefits of deep plane surgery, it is also essential to discuss the possible risks that apply to you. At Artiste Plastic Surgery, our Specialist Plastic Surgeon, Dr Jack Zoumaras, is one of the few surgeons that offer a deep plane facelift in Sydney. During your consultation, he will discuss all the potential surgical risks, and how it can be dealt with safely.

For any enquiries about Deep Plane Facelift, or the Facelift procedure in general, please do not hesitate to get in touch with our team on 02 9327 1700, or schedule a consultation here.