Dr Jack Zoumaras is a Plastic Surgeon, Writer, Blogger, current Secretary of the NSW Chapter of the Australian Society of Plastic Surgeons and Founder of Artiste Plastic Surgery.
The following Blog is about my personal experience of my Fellowship in Paris.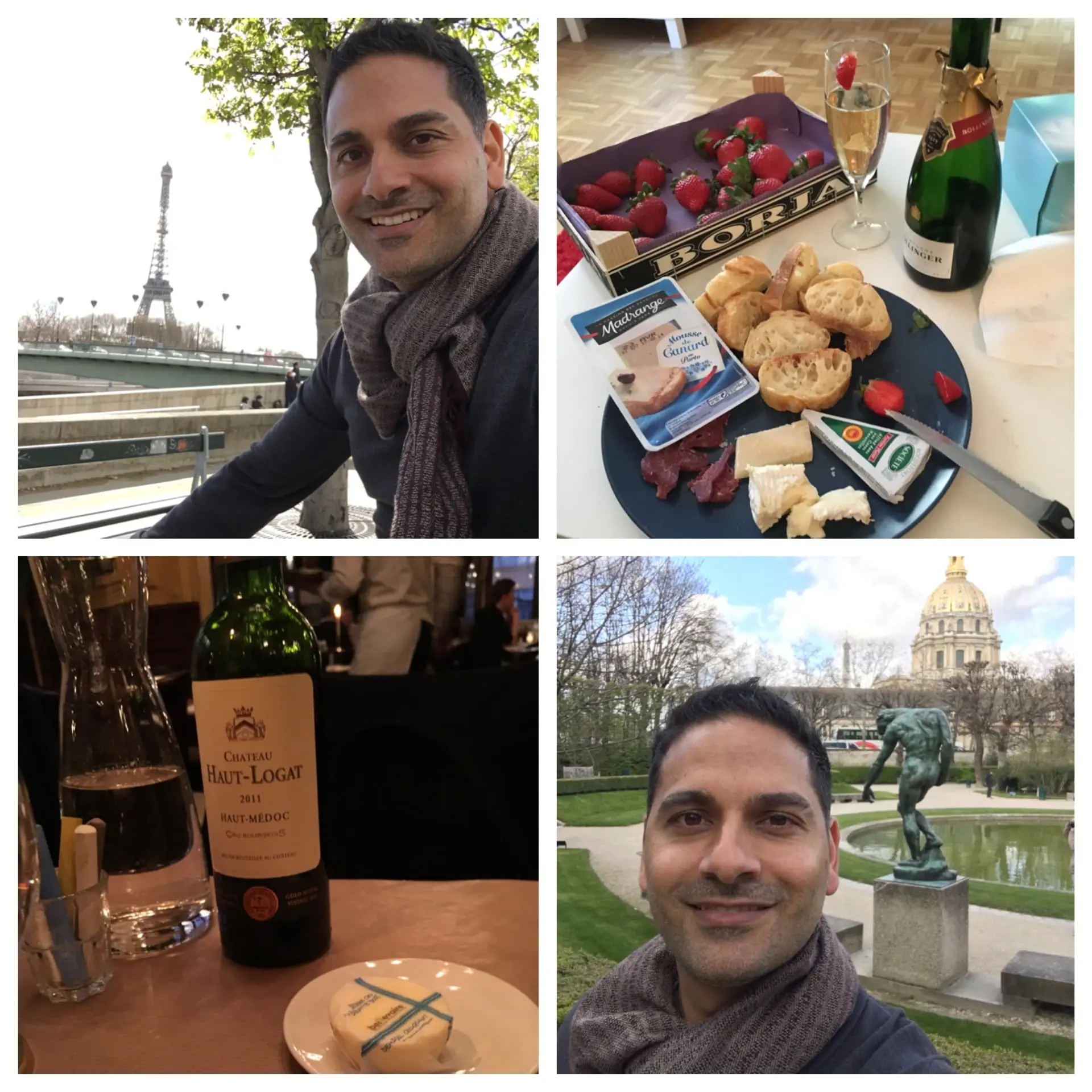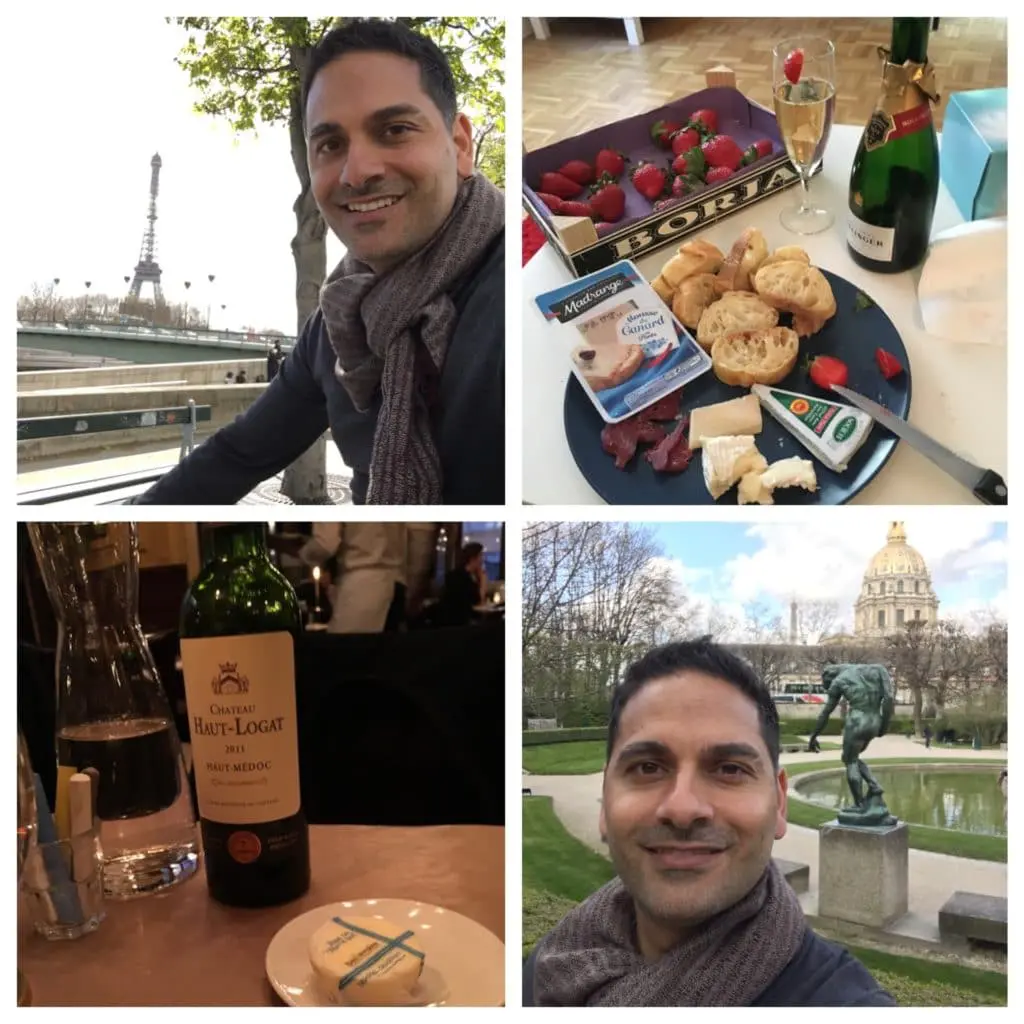 Paris versus Zoumaras
My Private Practice, Artiste Plastic Surgery, definitely has a French connection.  As many of you know, Artiste is the French name for Artist. Funnily enough though, I came up with the name Artiste, while on subspecialty fellowship in Manhattan New York prior to my fellowship in Paris.
The French connection in my practice, is truly a strong one, as I was fortunate enough to work in Paris under Madame Francoise Firmin, a revered Plastic Surgeon with a Specialty of the Face and Microtia (children born with no outer ear – whom require ear reconstruction, known as Microtia surgery).
I lived in Paris for just short of a year in the 12th arrondissement, which is located between the monument of Bastille and Gare de Lyon, and I commuted to work daily on the Metro line 1, to the most affluent region in Paris – near George V on the Champs Elysees, and the Trocadero station near the Tour d'eiffel.
I was Madame Francoise Firmin's surgical assistant at the beautiful Clinic Bizet, where I consulted and operated with her, all the while enjoying Tour d'Eiffel views through her rooms.
At the end of each day, I headed home to what can be described as a quaint French apartment.  There, in comfort, and surrounded by all things French, I read an extensive number of books about French culture, watched French TV, and began to speak French (with what my wife tells me, was a somewhat poor accent – I believe the words she used were, "you speak French with a hard German accent"). I also began a love hate relationship with Paris, which definitely blossomed into a true love for the city, by the end of my fellowship.
In this blog I want to give some insight in what a plastic surgeon does on fellowship, what I did in Paris and some of the cultural nuances.
Living in Paris comes with some unspoken rules that all the locals follow, and I cottoned on quickly to some of these rules, after quite a lot of gazes (of non-approval) that met me.
The first experience was when I first visited what fondly became our local Pâtisserie. I purchased a framboise tart to take away (it was the most mouth watering raspberry tart – and it was just delightful), and I couldn't resist eating it on my walk back to my apartment.  Along the way, I received so many side glances, and disapproving looks and I just didn't understand why (I actually checked my zipper a number of times). Now being of European background I seamlessly blended in, and I realise now that on first appearance, everyone thought I was a local and not some "silly tourist" (the actual words of the Parisians), and so they held me to the Parisian standards and rules. I only realised, some weeks later, that I broke one of the important Parisian rules. It is in fact frowned upon to snack in Paris outside of regular meal times, and if you do, you can only do so behind closed doors and if you must do it whilst out and about, you must, at the very least, do so whilst sitting down. A fellow Australian colleague, who was also working in Paris at the time, let me know that not even children are exempt from this rule, and he was scolded by French mothers at the local playground for giving his kids snacks while at the playground, as it was clearly outside of mealtimes.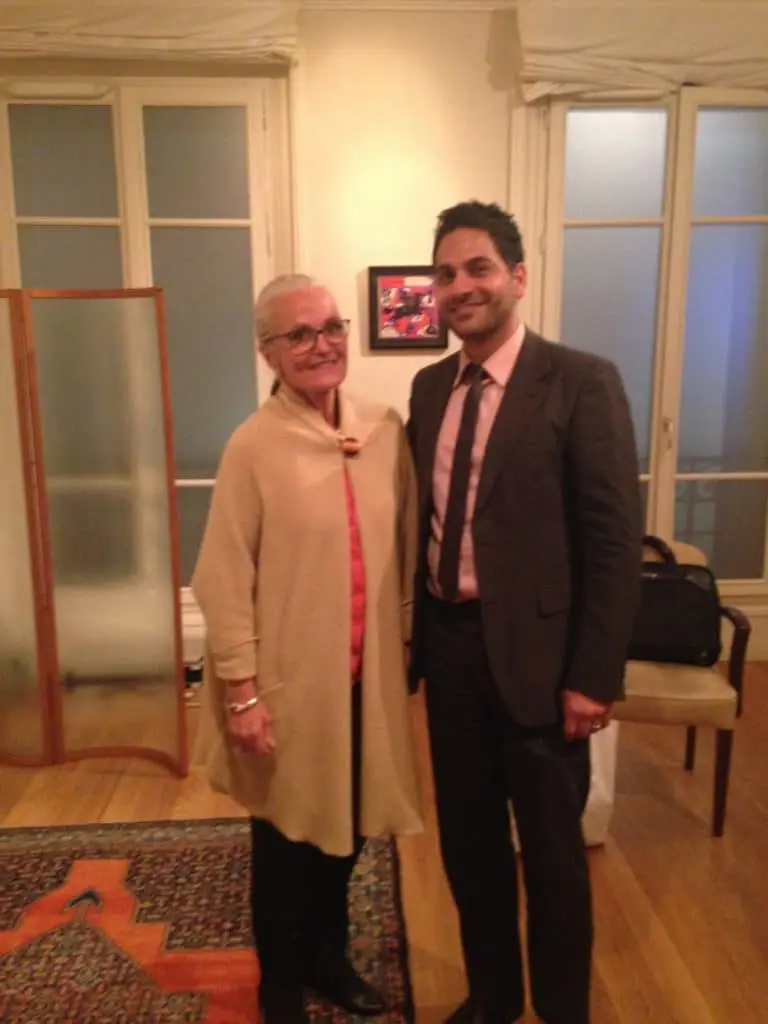 Lesson 1. You can't eat on the run in Paris, let alone snack between meals
My wife and I were motivated to learn about the other unspoken rules so that we could embrace the culture a little better, and prevent further dirty looks.  One that stood out, was that you would never catch a Parisian walk out of their home without having their hair styled in some way, and never would they step out to run a quick errand with damp hair (even if it was up in a "messy-damp-bun".
Lesson 2. Never walk about, anywhere, with damp hair. It's considered very unkempt (this was a lesson for my wife)  
My wife and I quickly discovered that having an espresso coffee and eating a croissant at the bar is both quicker and much cheaper
Lesson 3. A ham and cheese croissant is very much a Australian thing only (we kind of knew this – but it was very obvious in Paris)
When my fellowship began, it involved shadowing Madame Francoise Firmin around, and this included holding her bag, answering the phone and being her personal photographer. Essentially, I was her butler.  I was learning the language, the culture, and surgical skills, as well as being truly welcomed and embraced by Madame Francoise Firmin, and her entire team. Every day, we would stop and enjoy a lovely lunch with Madame Francoise Firmin, and I would also regularly join her for dinner after a long day in surgery. We would dine at her husbands Bistro, which was opposite the beautiful Tour d'Eiffel.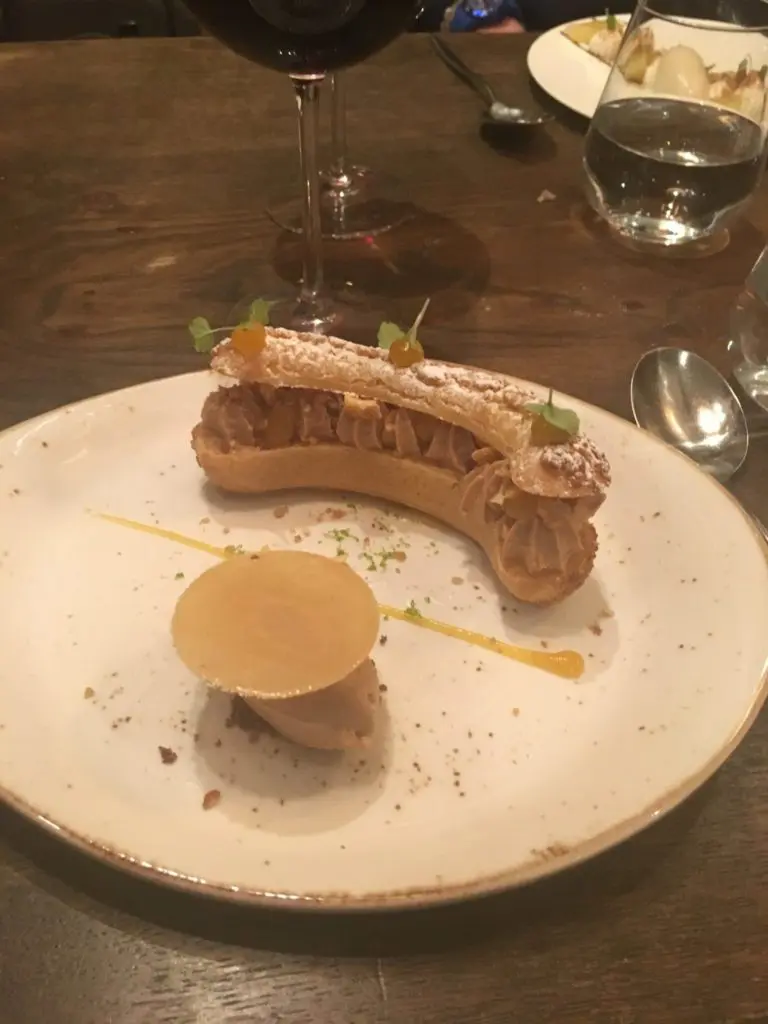 Lesson 4. French culture is warm, inviting, and very social.
In exchange for being Madame Francoise Firmins personal butler, I got to explore the inner sanctum of how a world renowned plastic surgeon operated and conducted herself – with her staff, logistics or clinic and of course her surgical finesse.
Lesson 5. The French are very generous with exchanging knowledge and advice
This also included witnessing Madame Francoise Firmin, having a cheeky cigarette in between patient consultations whilst opening the Juliet balcony in the Haussmann style building, to help eliminate any evidence of lingering smoke.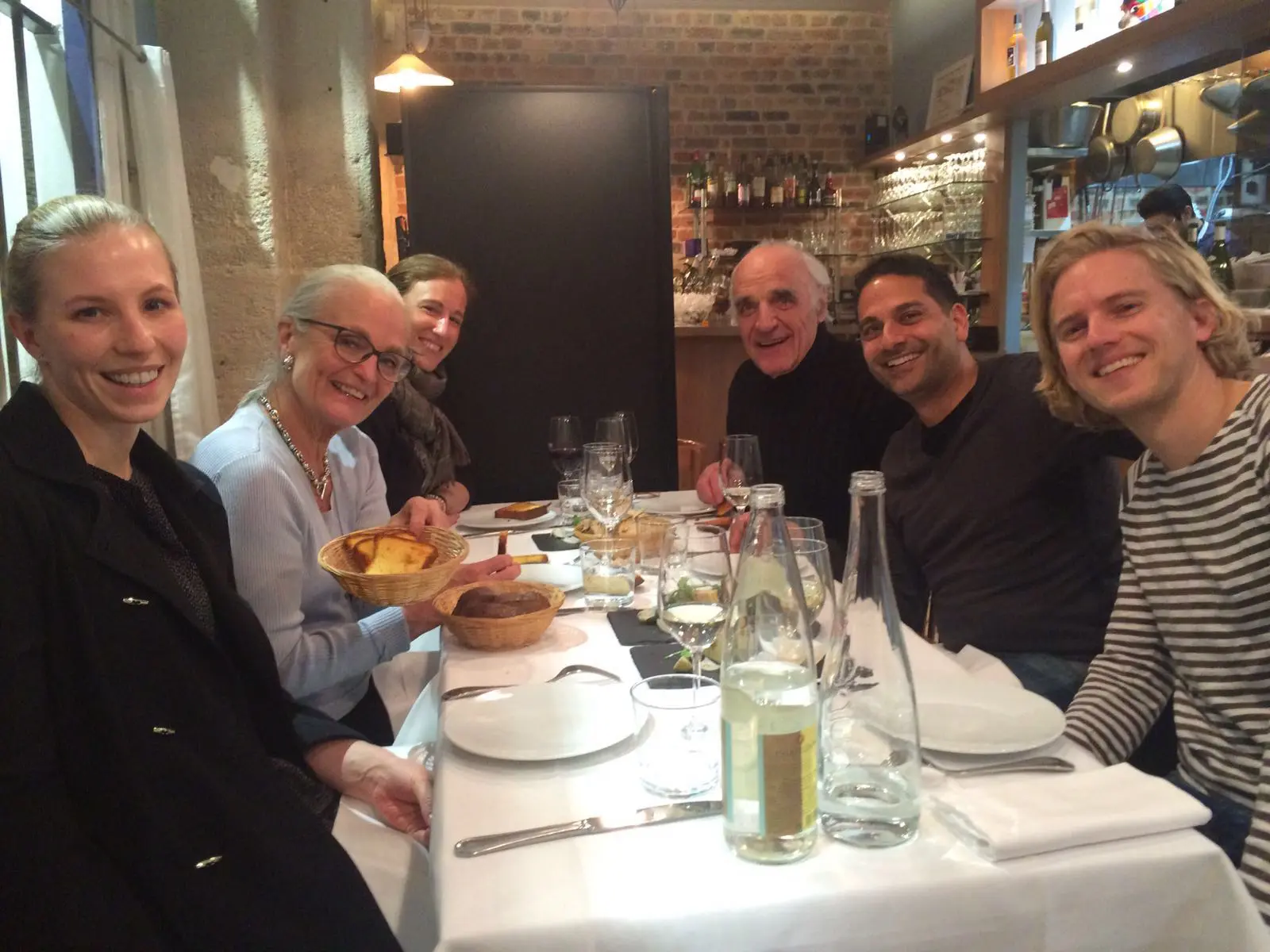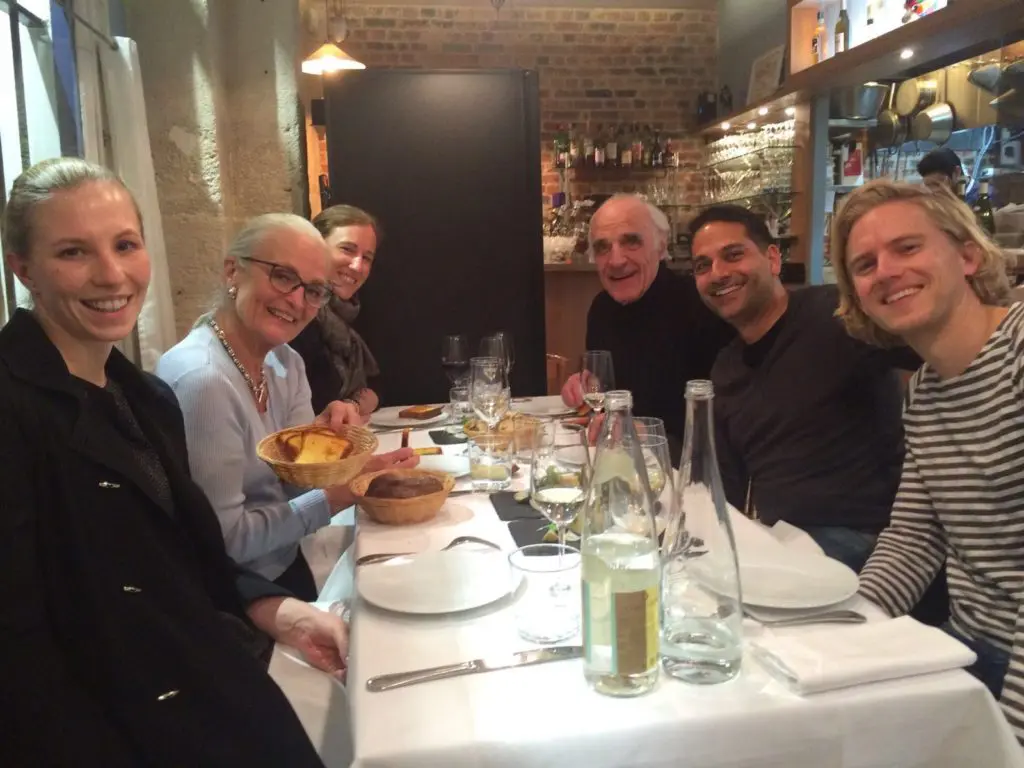 Lesson 6. Almost all French people smoke, even if it is just a couple a day – it's part of the Je ne Sais Pas.
Madame Francoise Firmin took the time to teach me how to do an ear reconstruction and I am fortunate enough to be one, of only a handful of Australian plastic surgeons, to have been taught in this way . It was also great to see her and her colleague do Facelifts (which was complementary to my American experience with Facial Plastic Surgeons).
The most difficult part early on, was understanding and communicating medical linguistics, in French.  In particular, wiring the post-op plan in French ( frn ch je bird), and doing ward rounds in French on Saturdays.  This was challenging, but also quite rewarding – and I cottoned onto the French language quite quickly.
I did have many awkward moments with getting the lingo slightly incorrect.  One example was with the postman. He asked me if my neighbour was home, and although I intended to say "I don't know", I responded with "Je n'aime pas" which translates to "I don't like him", (where I should have said "Je ne sais pas").
Possibly the most memorable moment (for all the wrong reasons) was when I was approached by a lovely elderly lady, and she asked, "aide-moi à traverser la rue", which loosely translates to "can you please help me to get across the street").  With my broken French, I thought she was asking for directions to Rue Traversière, which was about 100 metres away, very naively, I simply pointed in the direction she needed to go to find Rue Traversière. Instead, she stopped a young (French) lady, who was heading towards us, and reiterated the question to her.  I then stood there, and watched the young lady accompany the elderly lady across the street. That's when the penny dropped, and I realised what she had asked. To this day, I still feel terrible when I think about it.
Lesson 7. Need to speed up on French language, and comprehension!  And the best way to learn was to get it wrong.
Despite these faux pas, I was speaking with a decent fluency in French, and by the end of my fellowship, I had even picked up on French humour, and was cracking jokes in the hospital with my co-workers.  I also had my wife stunned, a few times, with my understanding of fast paced French maître de's and others, when we were out and about, as I would understand what they were saying, and respond just as resolutely.
Lesson 8. Living in a country is the best way to explore culture and learn the language
While I was at work, my wife Maria was exploring the wonderful museums and gardens of Paris and quickly learned some nuances with the local post man and banks.
Firstly, let's talk about the Postman. The postman in Paris was delivering my wife's Italian passport and because she took too long to answer the doorbell (we are talking less than a minute, after she said "une minute"), he began a tirade of how he is in a hurry. Unfortunately for the postman, my wife had recently gone through a maze of 10 different government agencies to even get the passport from Southern Italy, and so whilst he was attempting to berate her for her tardiness at opening the gate, she interjected to inform him that she did not speak fluent French, but was happy for him to continue his tirade in English.  The postman told her that he didn't like the English language, and refused to speak it. He preferred to speak in Italian (as he was aware that her parcel was from Italy). My wife then informed him, in fluent Italian, what she thought of him, his lack of patience and his dislike of the English language. Needless to say, we didn't receive a lot of mail from that point on (luckily for us, we never really required it).
Lesson 9. It is better to speak another European language than English to certain postmen in Paris
Now let's talk about French banks.  Madame Francoise Firmin remunerated me with €500 Euro notes, this is because we didn't have a French bank account (and in all seriousness, to get a French bank account, would have taken longer than my Fellowship, along with many gray hairs…seriously). We were pretty excited to have these notes, as we had never seen so much value in a singular note (in Australia, the highest value note is $100). Maria went to the local bank to exchange the large denomination euro note into smaller euro notes, and the horrified bank concierge quickly let her know that they do not have money on premises, and therefore cannot exchange the €500.  My wife argued that they were a bank, and all she wanted was smaller denominations. She was quite assertively told that she needed to go through an application process to do this. Let that sink in a minute.
The next thing my wife tried was breaking the €500 note at a local store.  She went into a local Piccard, and tried to use it to purchase a few items.  Again she was met with horror, and was told in no uncertain terms that they could not accept that as payment. I thought this was ludicrous, and so attempted, myself, to exchange the €500 at a bank on the Champs Elysees.  Needless to say, I received the same rebuttal, and was told that it cannot be exchanges, and I needed to fill in an application, and wait for a few days. We were pretty much stranded in Paris with money that we couldn't even use, who would have thought that a €500 note could be so useless.  Upon research (insert google), we found out that apparently only criminals use €500 notes in Paris, and the highest acceptable denomination to use was €50 note.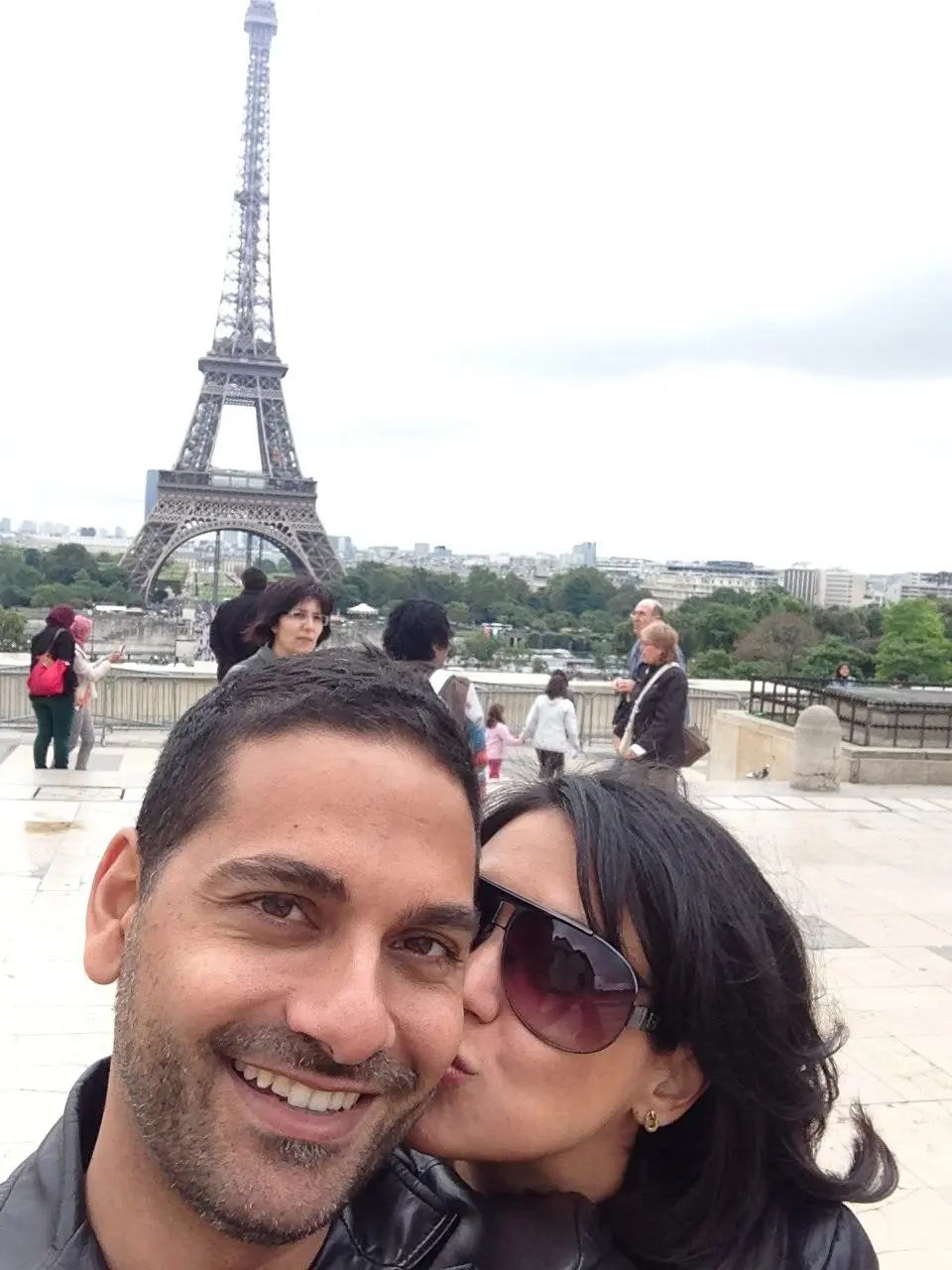 Lesson 10. Need 50 Euro denomination and less
On the flip side of this, when we were in Vienna for Christmas, we witnessed a German gentleman purchase a coffee (for €1.5), for which he handed over a €500 to pay with.  Maria and I braced ourselves for what we thought was going to be an onslaught, but the German waiter didn't even flinch.
Talk about cultural differences…
In my next Blog about by French experience I will shed some light on the myth that is "French Women Don't Have Plastic Surgery'
Disclaimer: At Artiste Plastic Surgery, our Plastic Surgeons led by Dr Jack Zoumaras have been trained to the highest possible degree. All surgery has risks and it is always advised to get a second opinion. Risks are very real and we cannot guarantee any result. Results are illustrated as a guide only. All risks are managed and any need for revision surgery or complications (1-5%) can be managed by our specialist plastic surgeons.
Any statements on how you will feel is based on Level V Evidence:
Level V:  How you will feel after plastic surgery varies between individuals, depending on psychological and physical factors. Our internal research is based on how patients in our practice feel after surgery.
The blogs are not a substitute for a medical consultation and do not form as part of the doctor to patient relationship.