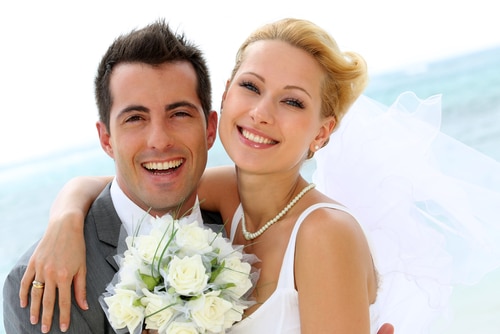 One of the most special days of a couple's life is their wedding day. All the planning, preparation, and stress leading up to the big day can make getting married a little hectic. All you want for your wedding is for every detail to be perfect, including how you both look. You want to look your best when you head down the aisle and for pictures that will be capturing your every moment. So before you say "I do," consider rejuvenating your face. You can achieve dramatic results by choosing to undergo non-surgical facial rejuvenation.
Future brides and grooms can improve their facial appearance before getting ready to head down to the little white chapel. A few weeks before the big date, couples can improve the texture and tone of the skin with one or a combination of non-surgical cosmetic treatments. These are safe and effective procedures that require little to no recovery time and pain, making them ideal to undergo several weeks before the wedding date.
Non-Surgical Treatments
If you want to look picture perfect on your wedding day, Dr Zoumaras can provide you with a customised treatment plan. You can contact our office by calling
02 9327 1700
or by filling out our
online contact form
to schedule your consultation.