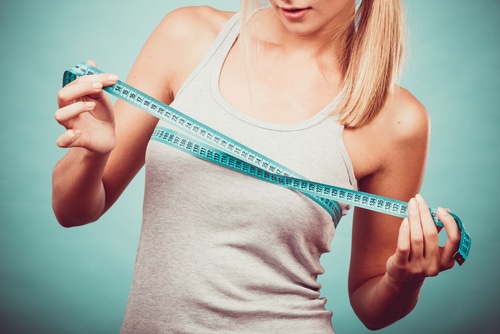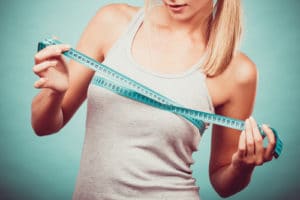 Of all the cosmetic and plastic surgery procedures, breast reduction surgery is one of the most rewarding for patients. Most of the time, women desire smaller breasts because their heavy, large breasts cause them pain, limit their movement, or even cause embarrassment. A breast reduction reduces the size of the breasts so that shopping for bras and clothing is easier, exercise is easier, and confidence increases. If you are debating whether a breast revision is right for you, here are a few things to consider.
Do I Need a Breast Reduction or a Breast Lift?
Sagging skin in the breasts may make the breasts appear larger than they are, which makes many women think a breast reduction is the best procedure. A breast reduction eliminates excess fat and tissue in the breasts to reduce the size, while a breast lift will lift the skin and the nipples to a higher position on the breasts. Women who have lost a significant amount of weight can usually relate to the sagging skin without excess volume and will benefit more from a breast lift. Patients can also choose to have a combination of both procedures to arrive at their ideal results. Dr Zoumaras can help you determine the best choice at your initial consultation.
Does My Insurance Cover Breast Reduction Surgery?
The cost of breast reduction is a determining factor for many people. The procedure is a worthwhile investment if you are burdened or pained with large, heavy breasts. In many cases when the breasts cause pain, insurance will cover the cost of breast reduction surgery.
Is Breast Reduction Surgery "Worth It?"
To determine if a procedure is a worthy investment, you must weigh the advantages against the cost, recovery time, and other undesirable factors. If your breasts are causing you back and shoulder pain, sores, skin irritation, or difficulty exercising, the procedure will definitely improve your quality of life. Breast reduction is also a worthwhile procedure if your breasts attract unwanted attention or if it is difficult to find flattering clothing or bras that fit correctly.
Are You Motivated to Have This Procedure for Your Own Personal Benefit?
Your reasons to consider breast reduction surgery should be fueled by your own motives rather than to please another person. Whether your breasts cause you pain or you simply want smaller breasts, breast reduction surgery should be your decision.
Am I an Ideal Candidate for Breast Reduction?
Most patients are good candidates for breast reduction surgery as long as they are in good health and do not smoke for at least three weeks before and three weeks after surgery. Dr Zoumaras will review any risks of the procedure to help ensure that you have realistic expectations and that you will be thoroughly happy with your results. He will also show you plenty of before and after photos to show you the results you can expect.
To schedule your consultation for breast reduction surgery, please call (02) 9327 1700 or fill out our online contact form today.