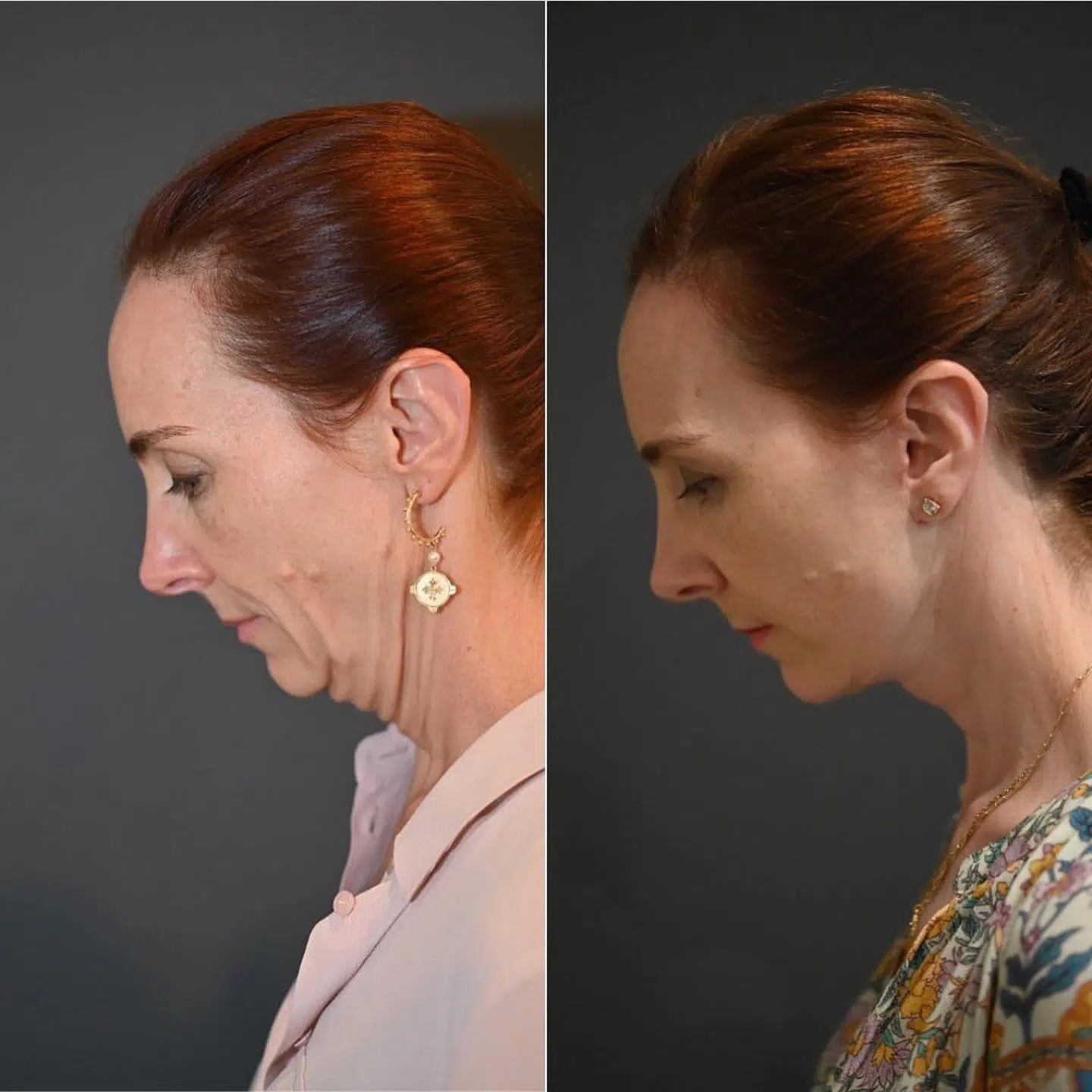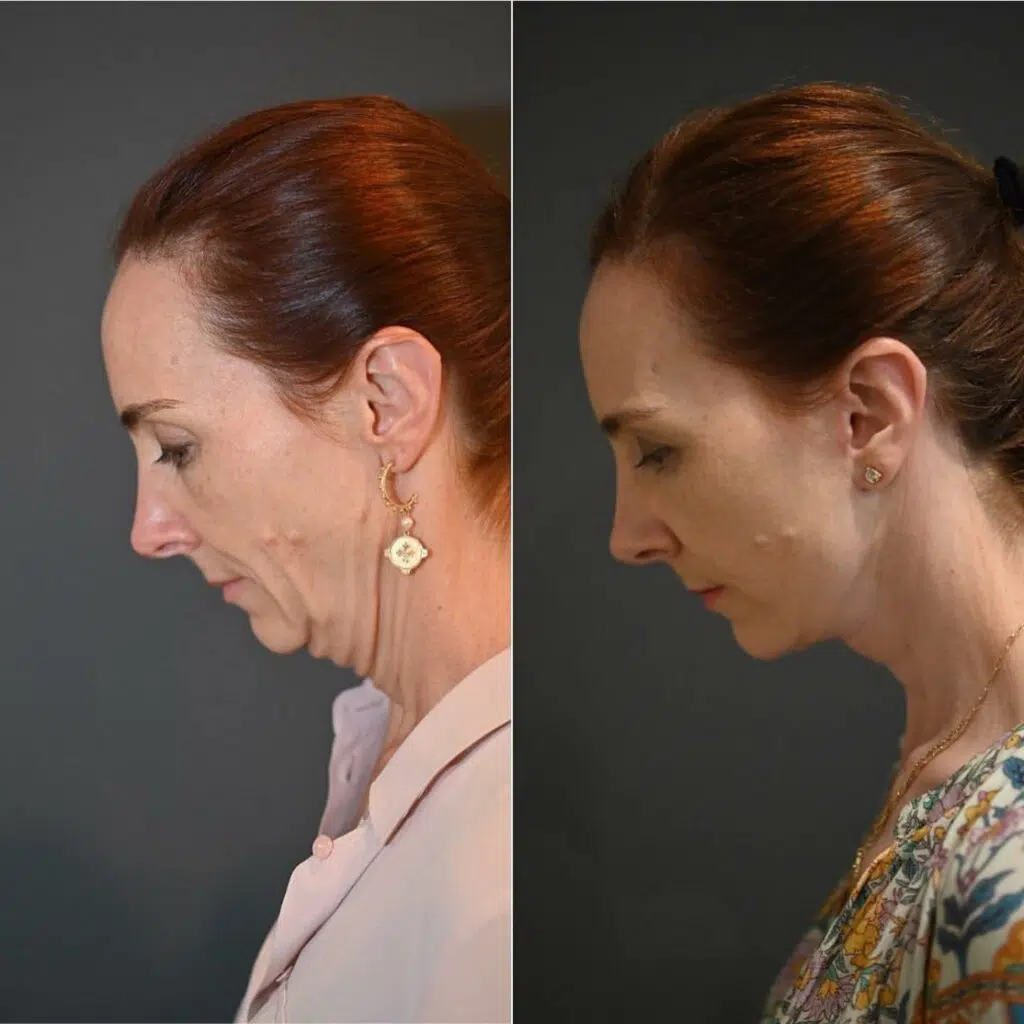 A sagging neckline can be a source of insecurity and unhappiness for some people, leading others to consider undergoing neck lift surgery. In this article, Artiste Plastic Surgery will explore the advantages and disadvantages of undertaking this type of plastic surgery procedure.
We will also discuss the techniques employed by one of Australia's top surgeons Dr Jack Zoumaras. Discover more about this life-changing procedure and what it could do for you.
Cosmetic surgery, such as a neck lift, aims to improve the appearance of the neck and lower face. It can be performed alone or in conjunction with other facial procedures, such as a facelift or eyelid surgery.
The Pros
Improved appearance: A neck lift can help to tighten loose skin, reduce the appearance of wrinkles, and define the jawline, resulting in a less tired and more refreshed appearance.
Long-lasting results: The effects of a neck lift can last for several years, depending on the individual's skin type, the aging process, and lifestyle habits.
Customisable: The procedure can be customised to suit the individual's needs and goals. For example, if the patient is primarily concerned about loose skin, the surgeon may focus on removing excess skin.
Minimal scarring: Neck lift surgery usually results in minimal scarring, as the incisions are typically hidden behind the ears and along the hairline.
On Dr Jack Zoumaras's technique:
Dr Zoumaras is known for his meticulous approach to neck lift surgery. He uses a multi-layer technique focusing on all aspects of the neck, not just the skin. He addresses the underlying muscles, fat, and skin to create a natural and aesthetically pleasing result. He believes the key to a successful neck lift is to create a harmonious balance between the neck, jawline, and face.
The Cons
Invasive: Like any other cosmetic surgery, a neck lift surgery is a surgical procedure that requires incisions and general anesthesia, which can come with risks and side effects such as bleeding, infection, and anesthesia complications.
Recovery: Recovery time can vary depending on the individual, but patients can expect to experience some swelling, bruising, and discomfort in the first few weeks following the surgery. This can be challenging for people who require going out or those who cannot take time off their usual activities.
Costly: Neck lift surgery is not typically covered by insurance and can be costly, with prices ranging from $15,000 to $20,000 in surgical fees. That's why it's important to choose a reliable surgeon that can produce great results to get your money's worth.
Not a permanent solution: Like any cosmetic procedure, it cannot stop the natural aging process. the skin will eventually lose elasticity, and wrinkles will reappear.
The best way to know if a neck lift is right for you is to consult an experienced board-certified plastic surgeon like Dr. Jack Zoumaras. He has been helping patients achieve their aesthetic goals for over 15 years. To learn more about neck lift surgery or to schedule a consultation with Dr. Zoumaras, contact us today.
Disclaimer: At Artiste Plastic Surgery, our Plastic Surgeons led by Dr Jack Zoumaras have been trained to the highest possible degree. All surgery has risks and it is always advised to get a second opinion. Risks are very real and we cannot guarantee any result. Results are illustrated as a guide only. All risks are managed and any need for revision surgery or complications (1-5%) can be managed by our specialist plastic surgeons.
Any statements on how you will feel is based on Level V Evidence:
Level V: How you will feel after plastic surgery varies between individuals, depending on psychological and physical factors. Our internal research is based on how patients in our practice feel after surgery.
The blogs are not a substitute for a medical consultation and do not form as part of the doctor to patient relationship.