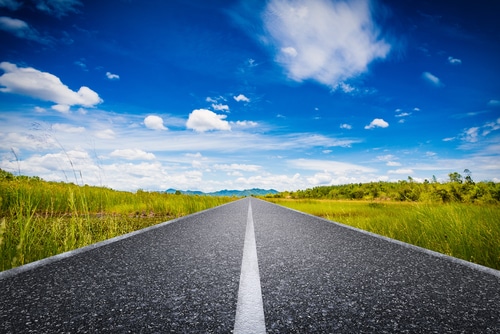 Every individual who undergoes plastic surgery will have a unique experience. When you first meet with Dr Zoumaras, you will begin a surgical journey that is specifically tailored to your needs. Dr Zoumaras designs an individualised treatment plan for every one of his patients to provide them with the best and most successful plastic surgery experience.
Consultations
During your first consultation, Dr Zoumaras will conduct a clinical examination to analyse your anatomy. After assessing your medical history, learning your goals, and discussing in detail all of the procedural options and techniques available, your surgical plan will be designed. Our recommended second consultation is an opportunity for you to ask any additional questions you may have, complete any necessary forms, and officially schedule your procedure.
Before Your Surgery
Before your surgery, our staff, the anaesthetist, and the hospital will all contact you with instructions and information regarding your surgery. It is important to follow the recommended guidelines, especially regarding cessation of medications, herbal supplements, and smoking.
Surgery Day
Dr Zoumaras will meet with you before your operation for final drawings and last-minute questions. The anaesthetist and multiple staff members will care for you and assist Dr Zoumaras, who will perform your procedure himself. Immediately after your surgery, Dr Zoumaras will check in on you to ensure that all is well. Depending on your surgery, you may be discharged home that same day or be admitted as an inpatient in hospital.
Follow-Up Appointments
While recovering, you will have several follow-up appointments with Dr Zoumaras. At the first follow-up one week after your procedure, your dressings and sutures will be removed and your surgical wound will be cleaned and inspected. Dr Zoumaras will initiate a scar management plan for you. At subsequent appointments over the next few weeks and months, any remaining dressings and sutures will be removed and the wound will be cared for until it has fully healed. Photos will be taken at all follow-up appointments to document your progress.
Recovery
No matter which procedure you undergo, you should avoid work and physical activities for a time. Physical activity is best avoided for at least 10 days and may need to be avoided for up to six weeks. While each patient's recovery experience will be unique, here are some general guidelines on what to expect:
You can resume work and light activity 10 days after these procedures:
Facelift

Eyelid Lift

Brow Lift

Rhinoplasty

Breast Lift

Breast Reduction

Arm Lift

Liposuction

Labiaplasty
You should avoid exercise and heavy lifting for six weeks after these procedures:
Breast Augmentation

Breast Lift

Breast Reduction

Body Lift

Rhinoplasty (avoid contact sports for six to eight weeks and boxing for 12 weeks)
Other special instructions:
Labiaplasty: avoid sexual intercourse for six weeks

Body Lift: resume work after two to three weeks

Breast Augmentation: resume work and light activity after two days

Tummy Tuck: resume work after 10 to 14 days; avoid heavy lifting for 12 weeks
Your surgical journey will be unique to you, and with the help of Dr Zoumaras, it can be the best plastic surgery experience you could desire. For more details on your surgical journey or to schedule your consultation with Dr Zoumaras, please call 02 9327 1700 or complete our online contact form today.