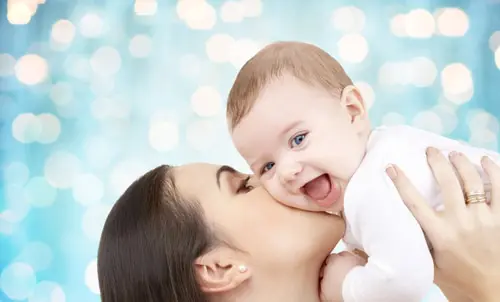 Bringing a wonderful new human life into the world has a cost. Some of the common costs that mothers pay are their firm tummies, lean figures, and perky and full breasts. In the end, a new mother has the blessing of a beautiful child, but the reality of a stretched abdomen, stubborn fat, and saggy, deflated breasts can be depressing. The Mummy Makeover procedure focuses on enhancing each of these areas to bring back your pre-baby body.
The Three Focuses of the Mummy Makeover
The three focuses of the Mummy Makeover are the abdomen, areas of localised fat, and the breasts. To improve these areas, the Mummy Makeover combines multiple procedures to restore a woman's body after childbirth and breastfeeding. Depending on your needs, these procedures may include abdominoplasty, liposuction, breast lift surgery, breast augmentation, and/or breast reduction.
Firming and Flattening the Abdomen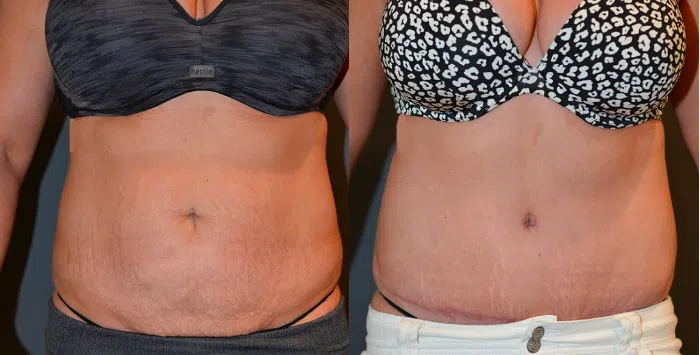 The mother's tummy expands and stretches as the baby grows within it. Once the baby is born, the mother may have permanently stretched skin, stretch marks, lower belly fat, and weak stomach muscles. Abdominoplasty recreates the tight and flat stomach of your pre-baby body by removing excess fat, tightening the abdominal muscle wall, and removing sagging abdominal skin.
Minimising Localised Fat
Throughout the vulnerable period of pregnancy, the mother's body builds up pockets of localised fat to protect mum and baby. These fat deposits are often stubborn and resistant to diet and exercise. Liposuction suctions out unwanted fat from common areas such as the back, hips, and thighs to create a more youthful and slender body shape.
Enhancing the Breasts
During pregnancy and breastfeeding, milk will flow into the breasts, causing them to stretch and swell. After the milk supply dries up, the breasts may sag and be deflated or oversized. The Mummy Makeover will incorporate breast surgery to improve the appearance of your breasts. Depending on your needs, it may include a breast lift with or without breast implants or breast reduction. These procedures can help to bring back your pre-baby curves.
Bring back your pre-baby body by scheduling your Mummy Makeover consultation with Dr Jack Zoumaras. Call 02 9327 1700 or fill out our online contact form to schedule your appointment with us today.
Disclaimer: At Artiste Plastic Surgery, our Plastic Surgeons led by Dr Jack Zoumaras have been trained to the highest possible degree. All surgery has risks and it is always advised to get a second opinion. Risks are very real and we cannot guarantee any result. Results are illustrated as a guide only. All risks are managed and any need for revision surgery or complications (1-5%) can be managed by our specialist plastic surgeons.
Any statements on how you will feel is based on Level V Evidence:
Level V:  How you will feel after plastic surgery varies between individuals, depending on psychological and physical factors. Our internal research is based on how patients in our practice feel after surgery.
The blogs are not a substitute for a medical consultation and do not form as part of the doctor to patient relationship.